Plan the path for
AI maturity
We accelerate organizations' AI adoption
Know where you stand on the maturity curve
With our unique Razor Labs Maturity Index, we will evaluate your organizational and technological readiness towards AI adoption.
Together we will create an AI adoption strategy tailored to your goals, including characterizing key challenges that can be met through AI, empowering the organization's in-house teams and providing training for all levels from operators to management.
Translate your most important KPIs into a clear development roadmap
Delivering value in weeks
Technological Architecture
Construction
AI Transformation
Strategic Report
AI and industry experts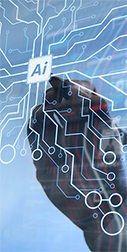 AI and industry experts
Whether you are developing your 1st or 100th AI project, we bring our expertise, experience and determination to problem solve and succeed to every project.
creating AI for people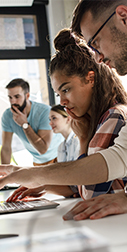 Creating AI for people
We create AI that works for your organization, fits into your work processes and to make your employees safer, more productive, efficient through deep insights and advice.
to use across your organization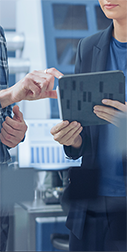 To use across your organization
It is all about scalability but also reliability. Our unique AI tools and platforms enable us to quickly and accurately explore and train your data. Using advanced proprietary AutoML to scale the solutions across your organization, and ensure accuracy and relevancy to your operations and processes.
Want to learn more how AI transformation can help your organization?
Ready to take your organization
to the next level?