Case Study: Leading gold miner reduces unscheduled crusher downtime with DataMind AI
The challenge
The customer faced significant reliability challenges related to the site's crushing circuit. The site experienced an average annual downtime of 250 hours.
The financial impact of this unscheduled downtime and the associated lost throughput was estimated at $22,000/hour. The recurring failures resulted in increased maintenance costs, reduced productivity, and safety hazards.
The company sought a solution to identify and proactively prevent equipment failures.
The solution
The Razor Labs team conducted a site survey to map the existing equipment and its failures. It identified crushers as one of the bottlenecks of the site's recovery and mapped existing sensors and data sources identifying gaps where additional sensors needed to be deployed for optimal equipment visibility.
To ensure online visibility of the equipment 40 sensors were installed on three crusher motors, gearboxes, bearings, and conveyors in the circuit.
The DataMind AI solution installation was completed in one week.
DataMind AI leveraged the sensor data which included vibration, current, temperature and pressure, CCTV footage, and oil analysis reports. It fused all the data sources to identify the root cause of equipment failures.
The solution installation didn't require technical expertise on the customer's side.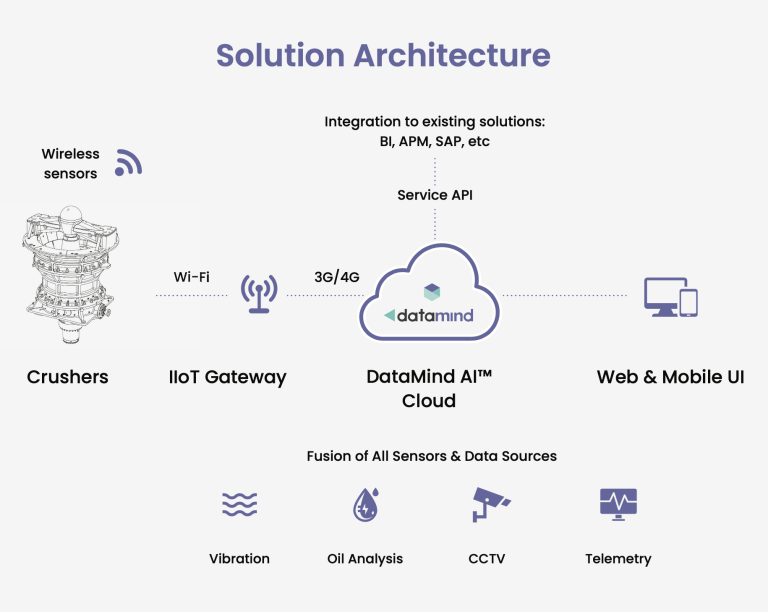 The discovery
DataMind AI fused data from all available data sources and uncovered the root causes of crusher failures. For example:
The fusion of oil analysis reports with the various sensor data uncovered that the wrong oil was used for 2 gearboxes, causing increased wear of the equipment.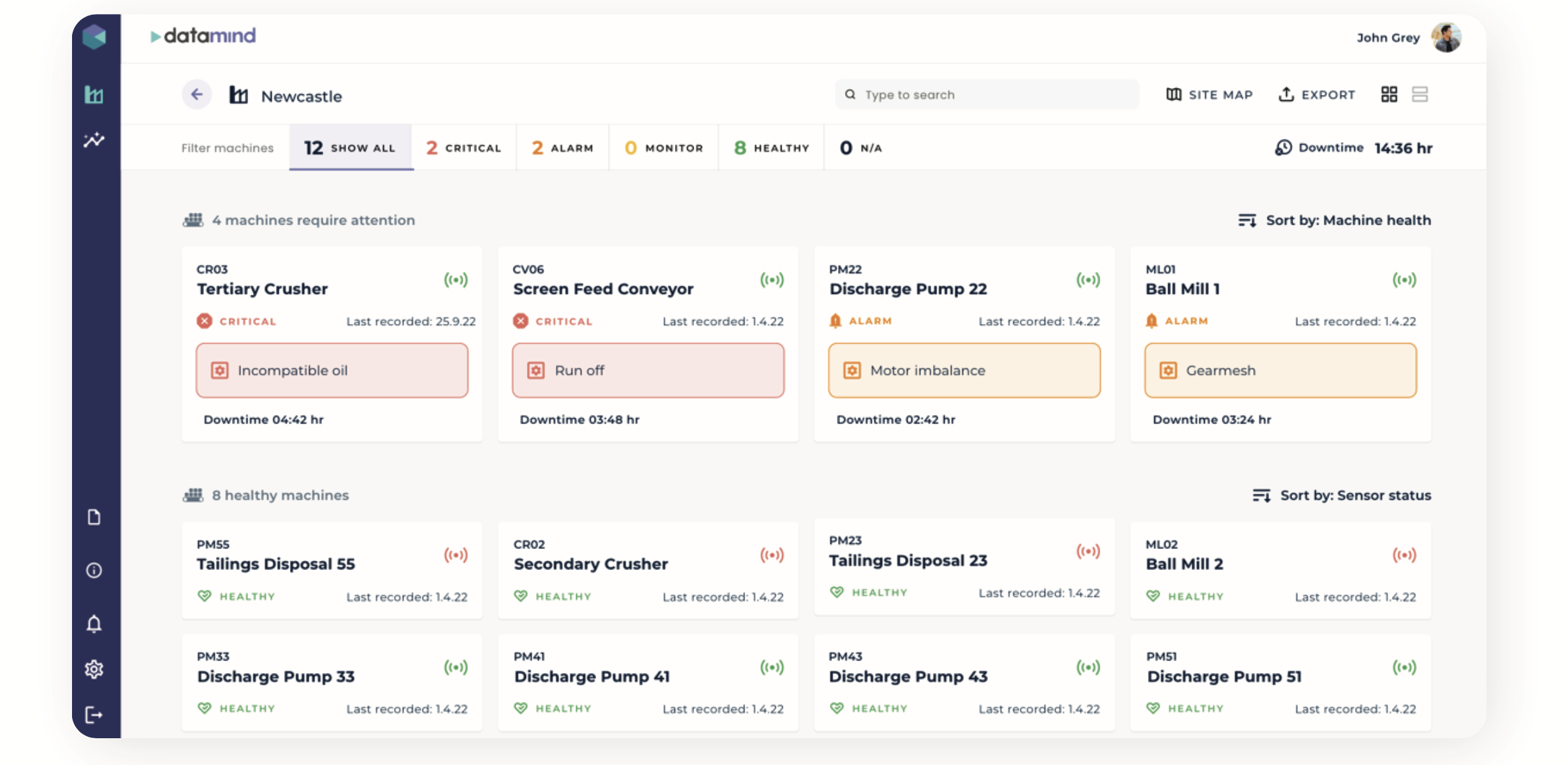 The fusion of CCTV footage with sensor data and oil report data detected structural looseness and mounting bolt looseness.